"West End, New York City" by Stephen Shortridge — Limited Editions Gallery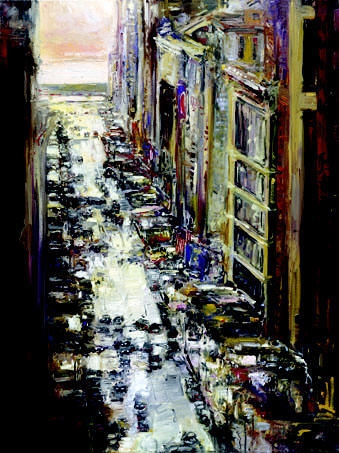 "West End, New York City"
48 x 36, 40 x 30, 24 x 18
"Reflections of people, cars, and buildings are so distinct. This city is alive! For those people that love NYC it's more a feeling than an understanding, and, to those people I don't need to explain its beauty. I hope, through my art, we have an understanding that is said without words".
Back to thumbnails
Get additional information on this piece