"This Enchanted Evening" by Stephen Shortridge — Limited Editions Gallery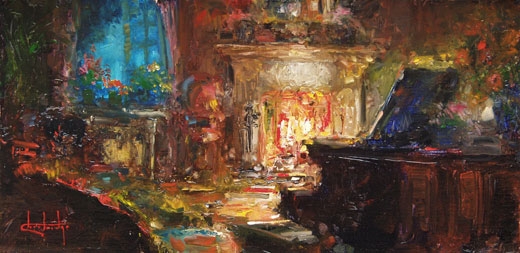 "This Enchanted Evening"
12 x 24
I love the emotions of light. In this piece I really enjoyed exploring the two qualities of light in the same room, the warming glow of the fire as well as the crisp colors of the evening. Imagine a romantic melody and you have an enchanted evening.
Back to thumbnails
Get additional information on this piece