"Man-Made Stars" by Stephen Shortridge — Limited Editions Gallery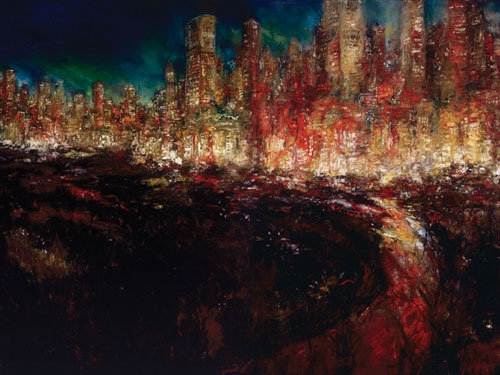 "Man-Made Stars"
30 x 40, 40 x 60
CITY LIGHTS, MAN-MADE STARS
SHRINE OF SHINING BEAUTY.
BUT UNLIKE STARS SCATTERED IN THE NIGHT,
THEY SHINE IN ROWS
BOUND TO THE GLOW
AT THE END OF A POLE
ONLY BRIGHT ENOUGH TO BLIND OUR VIEW
OF ETERNITY.

- S.C. Shortridge

I love NYC with all its energy and excitement, but I also love being in creation with a majesty of a different order. lb know both is a blessing, to have only one experience would seem to be half... not a whole.
Back to thumbnails
Get additional information on this piece