"Maestro" by Stephen Shortridge — Limited Editions Gallery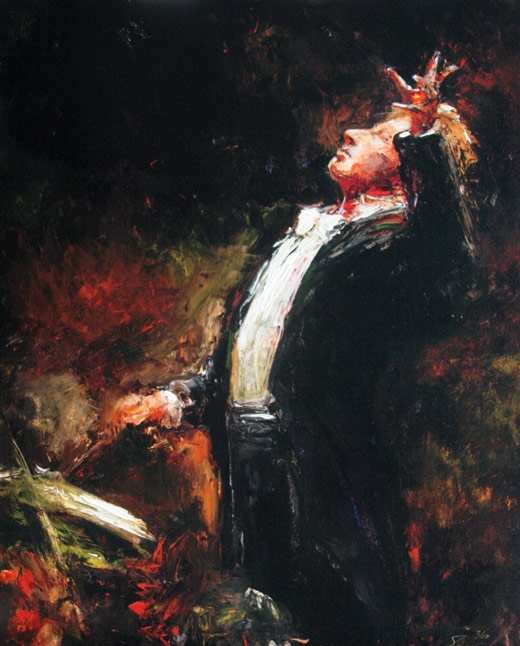 "Maestro"
30 x 24, 20 x 16, 10 x 8
I've never conducted, but it certainly looks powerful... and beautiful. To create symphony with so many artists at once would have to be exhilarating. Maestro captures, what I imagine to be, the excitement and pleasure of that completed moment of shared creativity.
Back to thumbnails
Get additional information on this piece