"Breakfast in the Garden" by Stephen Shortridge — Limited Editions Gallery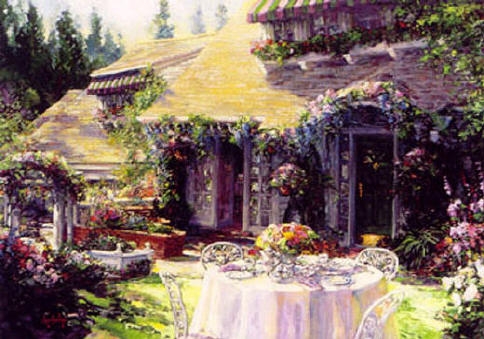 "Breakfast in the Garden"
18 x 24, 30 x 40
This is actually the front of our home. My wife Cathy and I designed the house and had it built about 12 years ago. We wanted an old new house and later discovered that the house we had modeled it after was an old Sears Kit House. To be honest we don't have the awnings but we do have almost that many flowers. We have rarely eaten breakfast in the front yard but I might have to rethink that.
Back to thumbnails
Get additional information on this piece